The History of Beachum & Roeser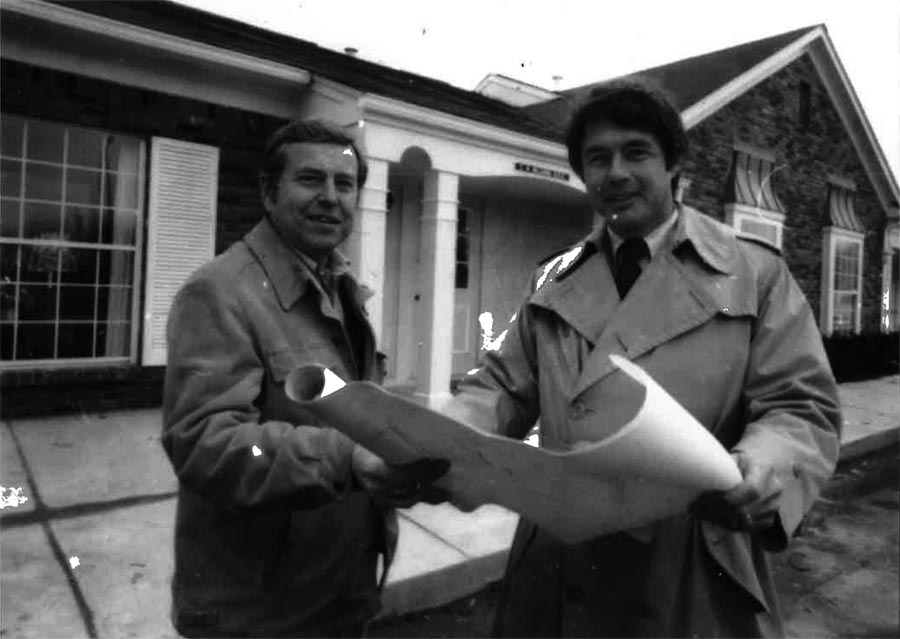 Jim Beachum and Dick Roeser in front of Birmingham Terrace (1976)
Jim Beachum and Dick Roeser, childhood friends, founded Beachum and Roeser over forty years ago in 1976. Initially the company built high quality single family homes and condominium properties. In 1979, the company's focus shifted exclusively to the development and management of high quality, upscale commercial office properties which serve the medical, therapy, legal, financial and business services market in southeastern Michigan.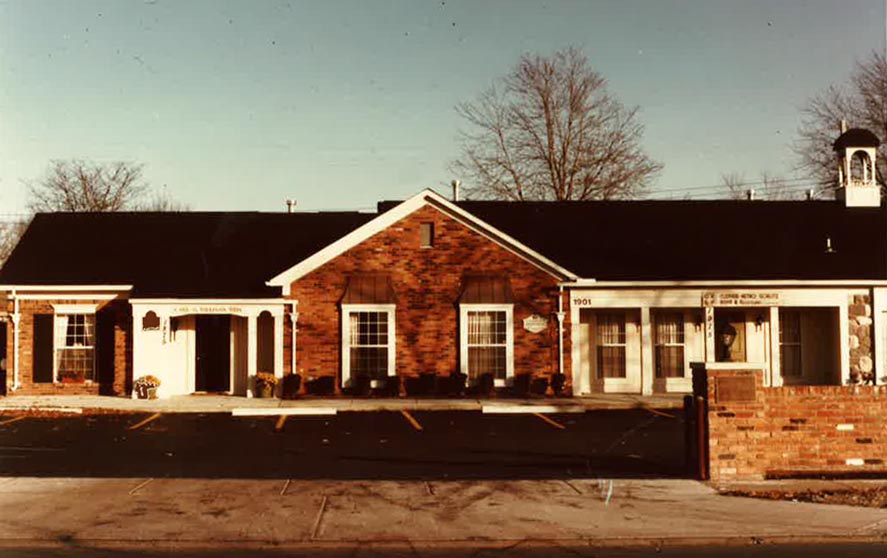 Birmingham Terrace when it was first built
Beachum and Roeser properties are well known for their classic, traditional Williamsburg and Georgian architecture styles, which feature a meticulous attention to detail. Many of the properties have won awards for beautification and landscaping excellence. To date, Beachum and Roeser have developed nearly one million square feet of premiere commercial office space in southeastern Michigan.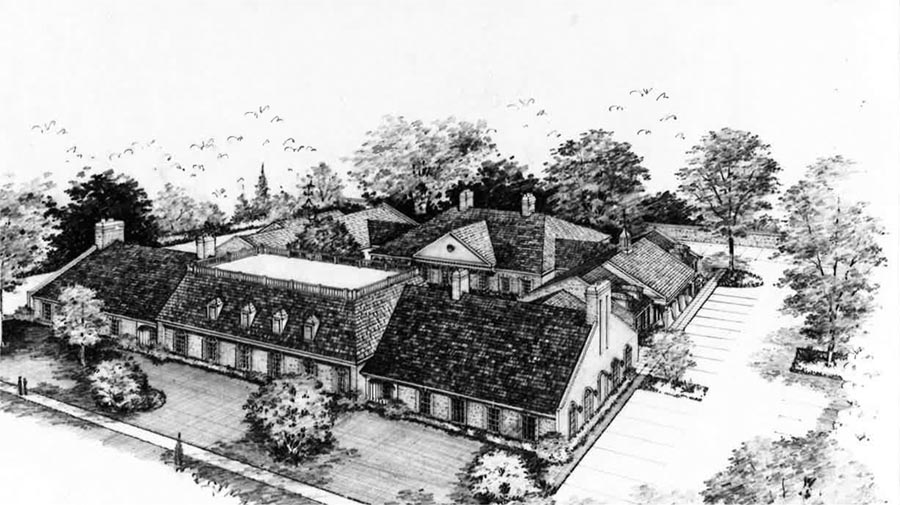 Quadrangle Development Rendering
Beachum and Roeser also expanded into third party property management services focusing exclusively on quality commercial office space. Third party property owners have appreciated the pride, commitment and outstanding service that the Beachum and Roeser team provides on a daily basis.
Beachum and Roeser currently owns and manages upscale, conveniently located commercial office properties in Ann Arbor, Auburn Hills, Bingham Farms, Birmingham, Bloomfield Hills, Plymouth, Southfield, Troy and West Bloomfield.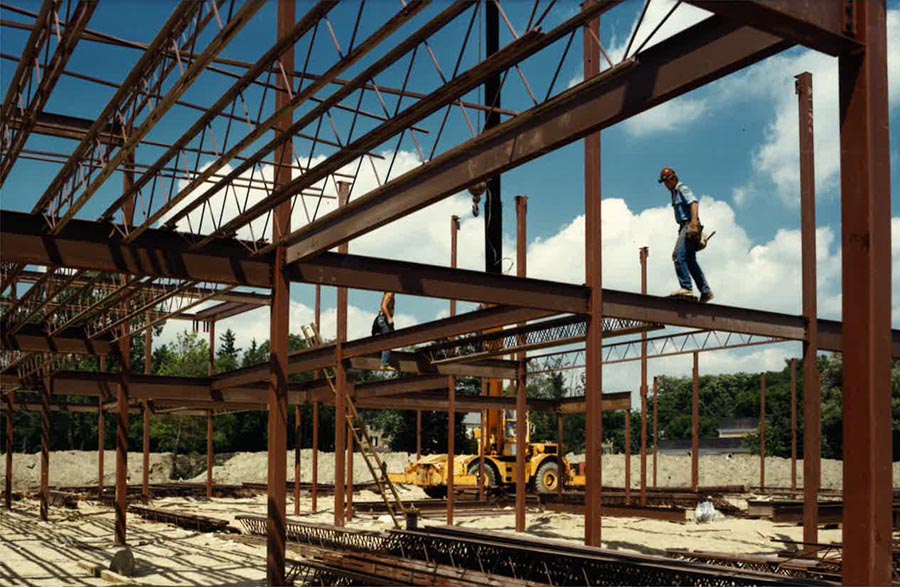 Construction of Jamestowne (circa 1985)
In 2005, William "Bill" Beachum, Jim's son, joined the company after an exemplary law enforcement career as a Special Agent with the Federal Bureau of Investigation. When Bill came aboard he assumed responsibilities for broker relations, leasing, construction management and vendor management.   In 2014, Bill was named President.
We here at Beachum and Roeser take great pride in the vision and accomplishments of our founders, Jim and Dick. They not only developed, owned and managed wonderful properties but most importantly established a rich heritage of trust and service. We operate with honesty and integrity. We value and respect our broker partners and tenants. We focus on serving our customer's needs first and strive to exceed expectations in every one of our interactions.
Doing business with Beachum and Roeser provides a "different level of trust and service."